When faced with a report showcasing lags in minority participation in Kansas City's thriving entrepreneurial ecosystem, the Economic Development Corporation of Kansas City (EDCKC) leveraged its sponsorship of the Techweek conference to bring a full day of diversity and inclusion programming to the conference.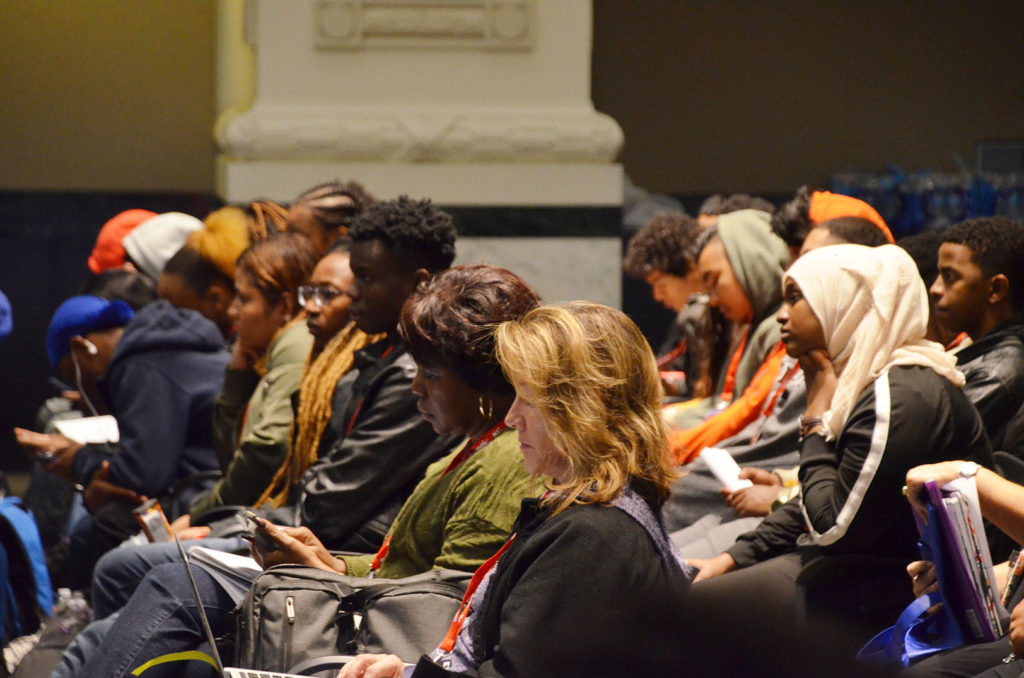 A first for Techweek, this dedicated track focused on bringing perspectives from successes in other communities and having the tough conversations about what it'll take to improve. 
After opening remarks from Kansas City Councilman Jermaine Reed, the programming was split into separate tracks for students and entrepreneurs. Aspiring tech innovators heard from diverse startup leaders about the challenges they've faced growing their companies. Another panel featured venture capital firms providing advice on how to access funding.
On the other side of Union Station's Grand Hall, students from Kansas City high schools were encouraged to think about themselves as potential tech innovators — an identity they may not have had the opportunity to consider.
Visiting speaker Kimberly Bryant, Founder of Black Girls Code, led the charge on this discussion. Her organization works to expose young women of color to tech opportunities and help them see themselves in those job roles by connecting them with mentors.
"When I started as an engineer, one of the things that made the most difference in me staying in the field was being able to see role models that I could relate to on a personal level," said Bryant. She encouraged students to find opportunities inside and outside of school to learn more about technology.
Bryant was joined on stage by Rashawn Caruthers of the Kansas City Public Schools and Daniel Smith of the Full Employment Council. Together, they highlighted the growing tech-focused career readiness programs offered in the district and the significant job opportunities available to people with these skills.
The mid-day keynote featured Dr. Fred McKinney, the Carlton Highsmith Chair for Innovation and Entrepreneurship at Quinnipiac University. His message was bold: that innovation and entrepreneurship will revitalize minority business.  
The day wrapped up with a two-hour panel discussion on next steps and featured many of the heavy-hitters in entrepreneurship development in Kansas City, including:
Phillip Gaskin, Chief of Staff for Entrepreneurship at the Kauffman Foundation

Leo Morton, Chancellor Emeritus of University of Missouri Kansas City

Rodney Sampson, Chairman & CEO of Atlanta-based Opportunity Hub

Clyde R. McQueen – President and CEO of the Full Employment Council

Bob Langenkamp, CEO of EDCKC

Jeanette Prenger, President and CEO of ECCO Select

Lenora Payne, CEO of Technology Group Solutions

Josh Rowland, CEO of Lead Bank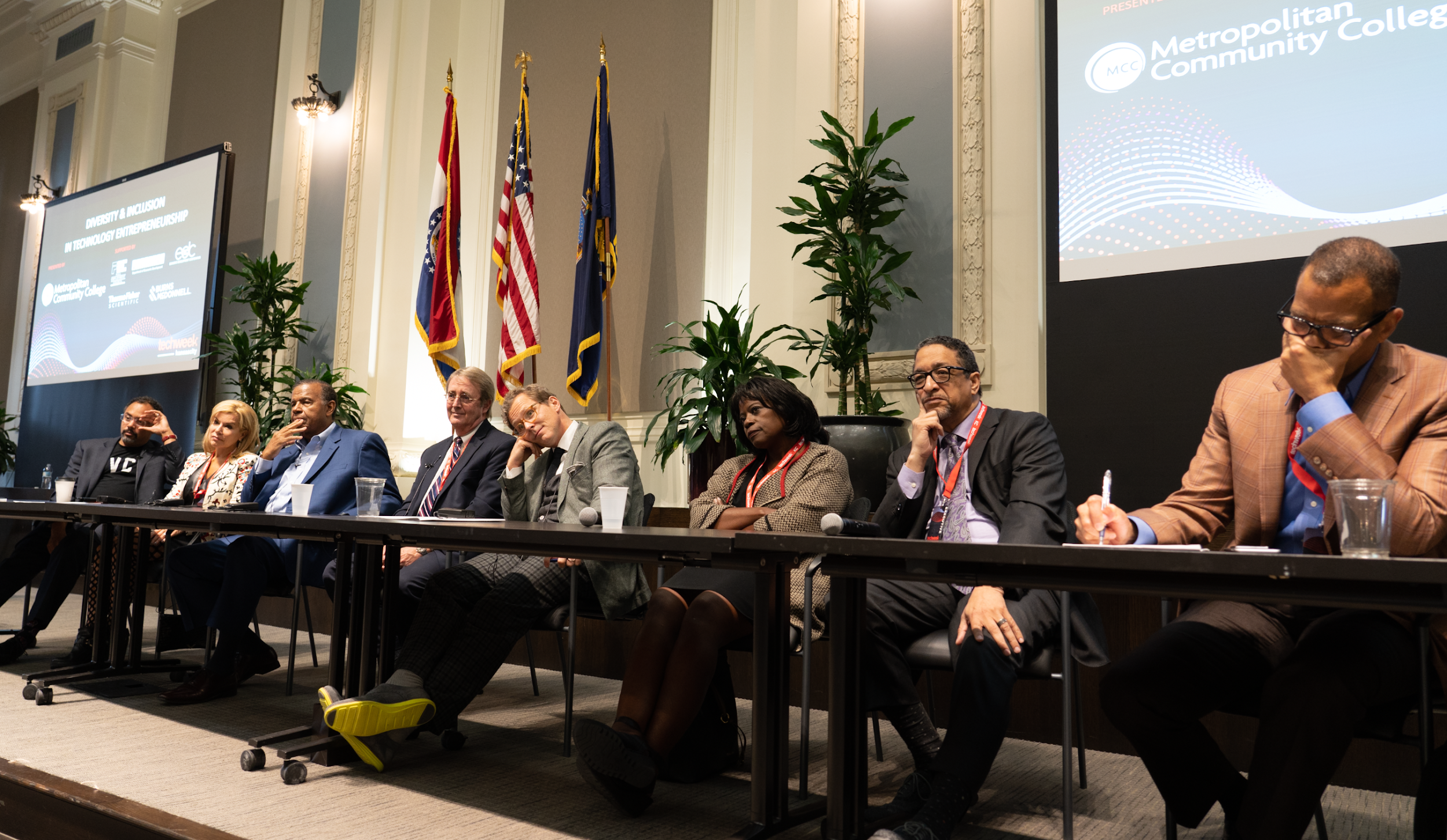 The conversation was lively and candid from the start, with several local leaders lamenting the lack of meaningful action from past conversations.
"We have enough here to do it. We need to quit acting like we're out here lost. We're not. We're a great community. We do a lot of stuff a lot of companies copy all over the country. But we are our own worst enemy," said Clyde McQueen in an impassioned comment that drew raucous applause from the audience.
EDCKC CEO Bob Langenkamp encouraged those interested in moving our entrepreneurial ecosystem forward to stay involved politically.
"Having a focus on [these issues] from political leadership makes a big difference. Mayors have a pretty significant impact on the agenda for our organization. Moving to be more proactive, being a lot more responsible to the fact that there is a lot of investment in some geographic areas of our community and not very much [in others] … we should never overlook the value of…  creating that kind of agenda and having leaders that support that agenda as an important element."
Rodney Sampson used his closing comments to do the math on the opportunity Kansas City has before it, identifying $50 million in economic opportunity just by empowering minority entrepreneurs today.
"The pieces are there… and I think having this conversation as part of the main track is a step forward. Now it's time to do the work," said Sampson.